Eleanor Fish
M.Phil., Ph.D., F.A.A.S.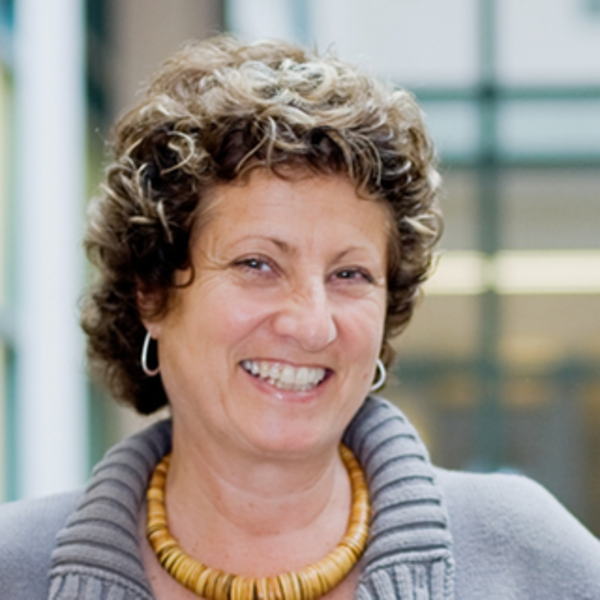 Location
University Health Network
Address
Toronto General Hospital Research Institute , 200 Elizabath Street, Eaton Wing 12EN229, Toronto, Ontario Canada M5G2C4
Research Interests
Autoimmunity, Infectious Diseases, Innate Immunity, Interferons, Human Immunology
Cytokines: interferons and chemokines


My research group studies the interactions of cytokines and chemokines with their receptors in normal and diseased cells and tissues. Through an understanding of how these biological response modifiers influence the innate and adaptive immune responses and directly exert their influence on non-immune target cells, we will be better positioned to develop therapeutic intervention strategies for a variety of clinical indications.
Our studies include identification of signal transduction pathways downstream of the interferon-alpha/beta receptor and the chemokine receptor, CCR5. We have extensively mapped signaling cascades that lead to both transcriptional and translational regulation, and assigned biological responses to specific cytokine- or chemokine- inducible signaling events, eg, antiviral responses, growth inhibitory activities, chemotactic responses and proliferative responses.
We use immortalized human cell lines, gene deficient mice and patient specimens acquired from different human disease cohorts, for our in vitro and in vivo studies.
Broad spectrum antivirals
A major focus in the lab is the study of virus-host interactions in the context of developing broad spectrum antivirals. Through an examination of protein-protein interactions between ligands and receptors and between signaling effectors and viral intermediates, we are able to translate this information into antiviral drug development. During the 2003 outbreak of SARS in Toronto, we initiated studies to investigate the therapeutic potential of interferon in SARS patients. Encouraging results have directed our group's efforts toward examining interferon activity against a number of emerging infectious diseases, such as avian H5N1 and pandemic H1N1 influenza viruses. Most recently, ourstudies have focused on investigating the therapeutic effectiveness of interferon treatment for Ebola virus disease, with a clinical trial in Guinea. Dr. Fish is a member of a WHO Working Group to evaluate the therapeutic effectiveness of different vaccine and antiviral interventions against Ebola virus.
Autoimmune diseases
Another focus of the group relates to understanding the immune mechanisms that drive autoimmunity, related to rheumatoid arthritis and multiple sclerosis.
Cancer metabolism
Our group has extended our chemokine studies to interrogate the contributions of CCL5-CCR5 interactions to breast cancer progression, in the context of examining how CCL5 regulation of glycolysis and anabolic metabolism influence tumour proliferation and metastasis.
Appointments
Professor & Associate Chair International Collaborations and Initiatives;