History of the Department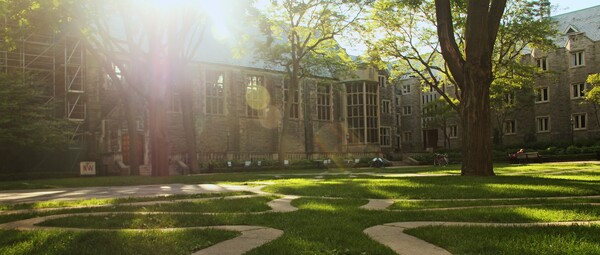 The history of the Department of Immunology goes back to 1971 when the "Institute of Immunology", headed by Dr. Bernhard Cinader, was created. The Institute (1971-1980) was the first formal organization of immunologists in Toronto. The goal was to enhance communication among investigators who shared a common interest in the fundamental questions related to the development and function of the immune system. The individuals involved were located throughout Toronto. Prof. Cinader was also the founder and first president of the Canadian Society of Immunology (1966-1969) and of the International Union of Immunological Societies (1969-1974).
In the early seventies, the dynamic theories included clonal selection and self-non-self discrimination as the basis for the maintenance of tolerance and auto-immunity. This emerging study attracted investigators from a broad spectrum of biological sciences, and still serves as the fundamental underpinning for our current understanding of the immune system.
In 1984, the Department of Immunology received its academic status within the Faculty of Medicine at the University of Toronto. The founding chair, Dr. Richard Miller, from the Ontario Cancer Institute, continued with the inclusion of investigators from various locations around Toronto. Of note, the Department also became associated with Trinity College, as a new college program, with the help of Prof. Robert Painter, who was the incoming Provost of the college and a member of the emerging Department of Immunology. 
The recruitment of a critical mass of investigators to the Medical Sciences Building on the St. George Campus was paralleled with the development of strong ties, maintained through academic appointments, with immunologists residing in the growing number of research institutes associated with the University of Toronto affiliated teaching hospitals.
The Department of Immunology continued to expand in the early 90's, with Dr. Michael Julius serving as its second chair. During this time, the integration of the department with the affiliated hospital-based research institutes was fully in place and thriving. 
As the new millennium started, Dr. Michael Ratcliffe took over as chair of the department. During this recent period, the constituency of faculty within the Medical Sciences Building re-expanded, as did that from across the rest of the city. This included an expansion of the Department to the Sunnybrook Research Institute.
Since our start, the Department has graduated about 130 M.Sc. and 150 Ph.D. students, with many of them now working in academia (45%) or in the industry and business (30%) sectors. 
Today the burgeoning Department is internationally recognized, with its fourth and current chair, and is comprised of approximately 45 faculty members finding answers to and making discoveries about the immune system in 7 different locations across Toronto.
You can read more about the history of the department in this IMMpress Magazine perspective article